Undereye Filler
Hilangkan cekungan bawah mata, wajah jadi lebih muda dan segar kembali.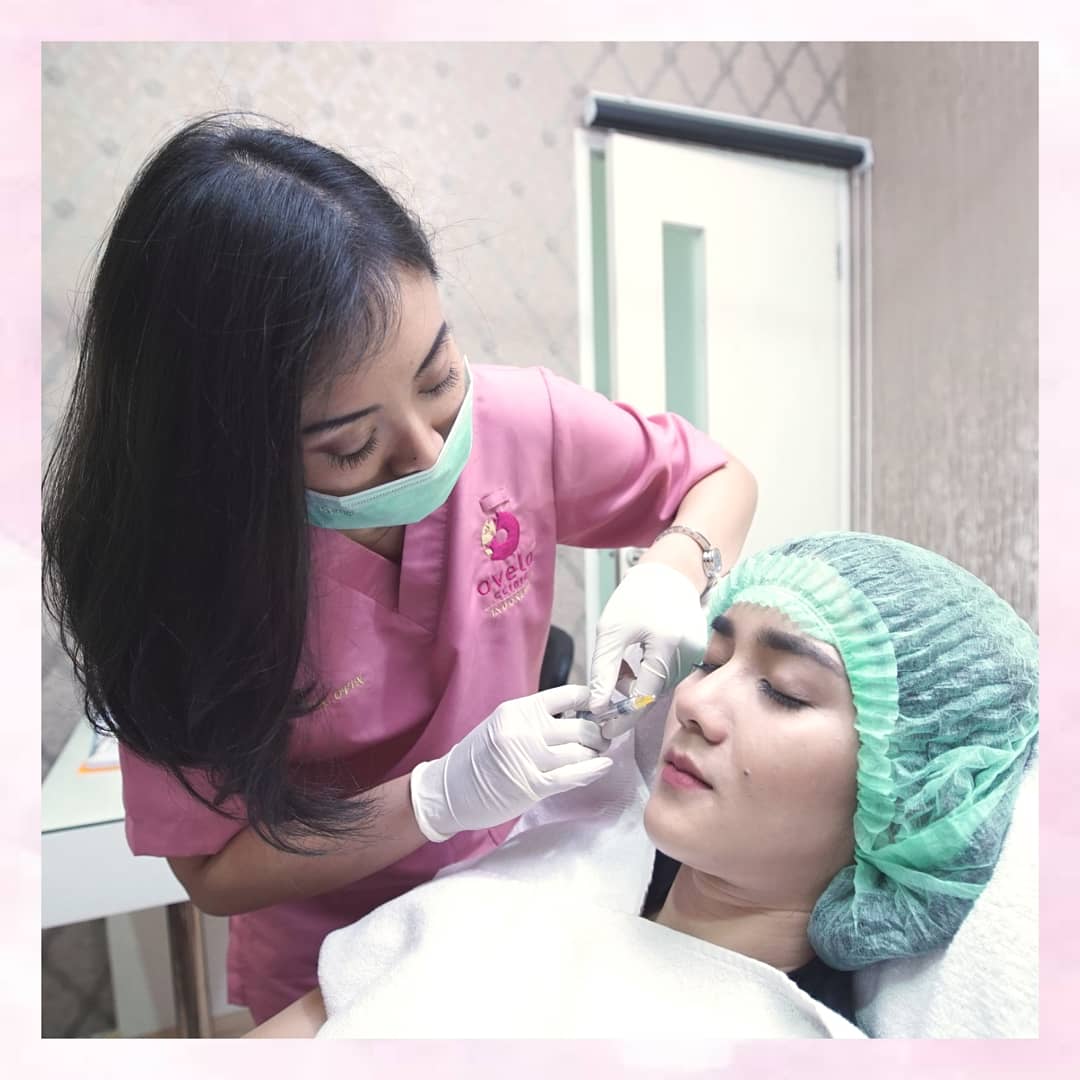 Manfaat Undereye Filler (Bawah Mata)
Menghilangkan cekungan bawah mata
Mengisi kekosongan pada bawah kulit secara alami tanpa operasi
Masa pemulihan minimal (prosedur non-invasif)
Memicu produksi kolagen
Memberi efek melembabkan kulit
Hasil Instan
Why Ovela Clinic
Pengalaman lebih dari 9 tahun
Menggunakan produk aman berlisensi FDA dan Depkes
Dokter bersertifikasi dan berpengalaman
FAQ About Undereye Filler
What is Undereye Filler?
Injectable hyaluronic acid (HA) treatments, ex: Juvederm/Teosyal that can be used to treat volume loss underneath the eyes.
When can I see results?
Immediately. Filler treatments give INSTANT results, with minimal downtime.
Is it permanent?
No, Filler treatment is temporary. It lasts for approx 6-12months depending on every patient's body absorption.
Is it safe?
✅ Only FDA approved & Depkes licensed filler products.
✅ Performed by an experienced doctor.
✅ Blunt cannules are used.
✅ HA fillers (reversible) are used.
All the above are used in Ovela to achieve a higher level of safety.
Is it painful?
Anesthesia is used. Very minimal discomfort.
How long is the procedure?
15-30 minutes
Is there any downtime?
Bruising and redness on injection site may occur, but rare and manageable.
Can I combine with other treatments?
Yes, other treatments, such as lasers, botox, facials, PRP, dermapen, chemical peels can be done on the same day.
Price
1cc Undereye Filler: Rp 6.000.000,-
Promo price: Rp 4.800.000,-
Only for new client, get SPECIAL PRICE:
Rp 4.320.000,- (see T&C)
T&C:
New client (never visited Ovela before)
Must follow IG @OvelaClinic
Must subscribe Youtube "Ovela Clinic"
Also apply for additional cc of fillers (when needed)
Ex: 1cc = 4.320.000
2cc = 8.640.000
Show this promo to cashier before payment.