Tanam Benang APTOS
Tanam benang wajah dengan APTOS adalah suatu prosedur pengencangan wajah yang bersifat non bedah / tanpa operasi, dengan pemasangan benang APTOS. Benang APTOS terbuat dari poly-L-lactic acid (PLLA) dan polycaprolactone. Poly-L-lactic acid berfungsi untuk menstimulasi kolagen yang akan melembabkan, meremajakan dan memberi efek pengencangan pada kulit.
Jika Anda menginginkan kulit wajah yang lebih kencang dan tampak lebih muda tanpa operasi, Tanam Benang APTOS ini dapat menjadi pilihan perawatan Anda.
AWARD LIST
XXX
Cara kerja Tanam Benang APTOS?
Prosedur tanam benang APTOS tentunya melibatkan pemasukan benang yang dapat terserap tubuh pada lapisan bawah kulit, kemudian ditarik untuk pengencangan, sehingga memberikan efek lifting pada kulit. Benang APTOS ini juga akan mestimulasi produksi kolagen dan elastin pada lapisan kulit, dan menghasilkan kulit yang lebih kencang dengan seiring waktu. Proses pemasangan benang APTOS ini tidak menggunakan sayatan pisau bedah, bersifat non-invasif.
APTOS dapat bertahan berapa lama?
1-2 tahun, tergantung dari penyerapan tubuh masing-masing pasien.
Kondisi apa yang membutuhkan perawatan tanam benang APTOS?
volume jaringan bawah kulit yang semakin berkurang
pipi kendur
adanya garis di sekitar ujung bibir
kulit kendur di bagian pipi bawah
usia diatas 35 tahun
Apa saja Keuntungan Tanam Benang APTOS?
Double action: lifting and regeneration
Tanpa Operasi
Prosedur singkat (lunch-time treatment)
Hasil bisa langsung terlihat
Masa pemulihan singkat
Memicu produksi kolagen
Efek jangka panjang, dibandingkan jenis benang lainnya / treatment non-invasif lainnya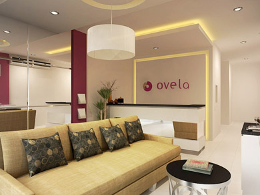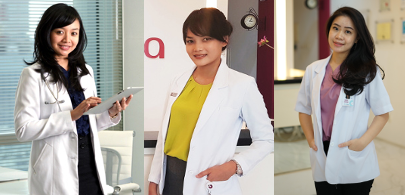 Kunjungi Ovela Clinic hari ini atau baca lebih lanjut tentang Promosi November. Simak testimonial2 pasien klinik kami di social media. Klik halaman services untuk mengetahui lebih jauh tentang layanan kami atau klik di sini untuk tips and tricks. Telpon kami di 021-8314473 dan dapatkan konsultasi dengan dr. Ovin Lestari atau dr. Ajeng Mega Susanti.