Exilis Elite™
Jika Anda telah melakukan diet, latihan, dan banyak upaya dalam merawat tubuh Anda tetapi masih melihat hasil yang sangat minim pada lemak lokal, sekarang kami memiliki BERITA BAIK untuk Anda!
The NEW Exilis Elite™, perangkat pelangsing pemenang penghargaan, memiliki teknologi 3-in-1 terbaru yang menggabungkan monopolar radiofrequency + deep ultrasound + sistem pendingin yang memungkinkan penetrasi lebih dalam ke lemak lokal. Efek bonus pengurangan selulit dan pengencangan kulit memberikan hasil yang lebih diinginkan kepada pasien. Alat yang disetujui FDA ini dapat dengan mudah diterapkan ke semua area fokus termasuk dagu ganda, leher dan décolleté, bra-lemak, perut-lemak, paha, dll. Kendur rahang dan pengencangan V-intim juga merupakan indikasi utama untuk Exilis Elite™.
Ini memberikan hasil yang langgeng dan terukur dalam terobosan ini sistem estetika non-bedah dan Anda dapat mencapai hasil yang lebih baik dalam setengah jumlah perawatan.
Sekarang tersedia di OVELA CLINIC! Jangan ragu untuk bertanya kepada dokter kami yang mana opsi Exilis Elite ™ sesuai dengan kebutuhan Anda.
Dua kali kekuatan & efektivitas yang lebih tinggi, dengan kata lain, hasil yang lebih baik dengan setengah biaya!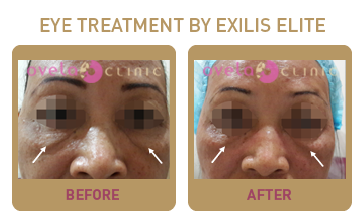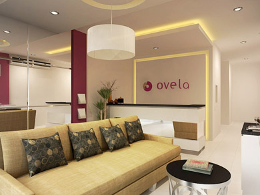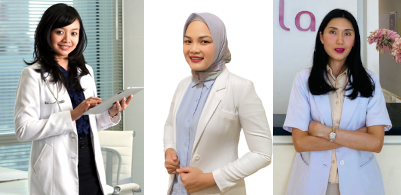 Kunjungi Ovela Clinic hari ini atau baca lebih lanjut tentang Promosi November. Simak testimonial2 pasien klinik kami di social media. Klik halaman services untuk mengetahui lebih jauh tentang layanan kami atau klik di sini untuk tips and tricks. Telpon kami di 021-8314473 dan dapatkan konsultasi dengan dr. Ovin Lestari atau dr. Ajeng Mega Susanti.