Glowing Peel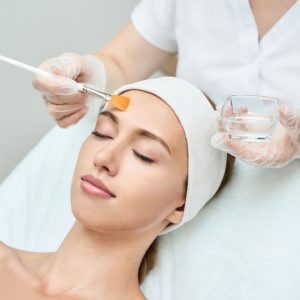 Glowing Peel Treatment adalah suatu perawatan peremajaan kulit, yang bertujuan untuk menstimulasi regenerasi kulit melalui proses pengelupasan secara alami. Berbagai solusi kecantikan yang ditawarkan sudah tentu akan disesuaikan dengan kebutuhan dermatologis dari jenis kulit yang dimiliki masing-masing pasien.
Proses Glowing Peel Treatment di Ovela Clinic sangatlah spesial, berbeda dengan chemical peel pada umumnya, yaitu dengan mengaplikasikan cairan khusus anti-aging yang berasal dari USA, dan produk glowing peel treatment tentunya telah memiliki lisensi dari BPOM dan sangat aman digunakan.
Selain mampu mengangkat lapisan kulit teratas yang dipenuhi oleh garis halus dan keriput yang disebabkan oleh paparan sinar matahari, Glowing Peel Treatment ini sangat ampuh dalam mengatasi jerawat dan juga menghilangkan bekas jerawat jika dilakukan secara rutin sesuai rekomendasi dokter.
Keunggulan dari Glowing Peel Treatment di Ovela Clinic ini, TIDAK SAKIT sama sekali pada saat prosesnya & dapat dilakukan bersamaan dengan banyak perawatan kulit wajah lainnya.
Manfaat Glowing Peel Treatment:
Mengurangi bintik-bintik gelap dan pigmentasi, serta meratakan warna kulit
Melepaskan sel-sel kulit mati yang berada pada wajah dan membuat tampilan kulit terasa lebih halus dan segar
Kulit Anda akan lebih cerah dan lebih bersih karena chemical peel merangsang pertumbuhan sel-sel kulit yang sehat dan produksi kolagen
Mengatasi tanda-tanda penuaan seperti kerutan halus dan juga pori besar.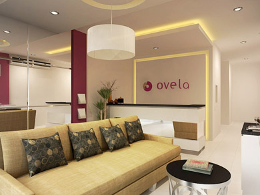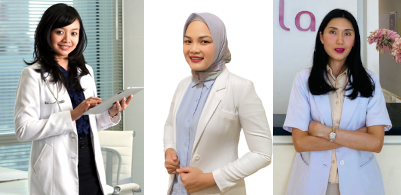 Visit Ovela Clinic today or learn more about November Promotion. Find out what people say about our clinic from social media. Click services page to learn more about our complete health care services or click here for tips and tricks. Call us today at 021-8314473 and set up an appoinment with dr. Ovin Lestari or dr. Ajeng Mega Susanti.