Premium Glowing Facial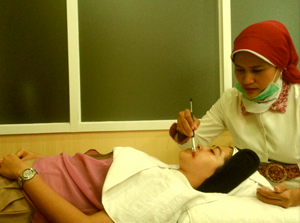 Premium Glowing Facial is one of the best ways to take care of your skin. A facial cleans, exfoliates and nourishes the skin, promoting a clear, well-hydrated complexion, and can help your skin look younger. The application of BDR light peeling regimens maximizes its benefit by exfoliating the most outer layer of the skin, making it into a very radiant look. Afraid of pain? Not anymore. Painful sensation will be very much reduced by our anesthetic regimen applied to whole face, creating a very comfortable facial experience for you. Bye bye comedones!
Acne Clearance Program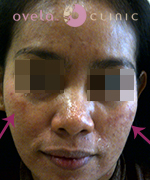 Before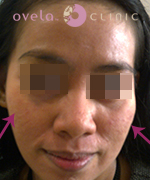 After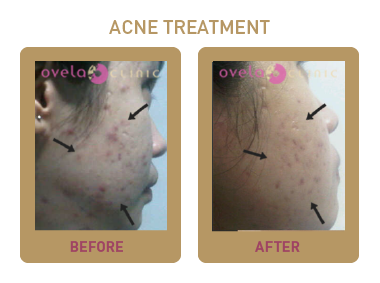 Benefits of Premium Glowing Facial:
Open the pores of the skin, remove dead skin and toxins from the face. The exfoliation cleans the surface of the skin and tighten it
Help to improve and restore circulation to facial skin layers so that it will increase the flow of oxygen -enriched blood to skin cells
Aid in the relaxation of the facial muscles which can slow the onset of wrinkles in the face
Help slow the skin-aging process and offer you more youthful, supple skin
* Results for each individual may vary depending on several other factors. The information above is only a reference.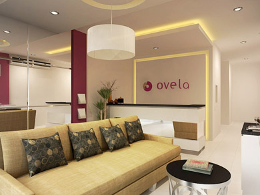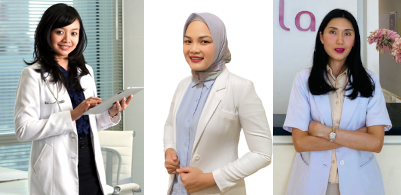 Visit Ovela Clinic today or learn more about May Promotion. Find out what people say about our clinic from social media. Click services page to learn more about our complete health care services or click here for tips and tricks. Call us today at 021-8314473 and set up an appoinment with dr. Ovin Lestari or dr. Ajeng Mega Susanti.