REJURAN Salmon DNA
Skin Booster DNA Salmon by REJURAN HEALER
Looking for the New Concept of Skin Healing Booster?
Now available at Ovela Clinic, Aesthetic Clinic in Jakarta Selatan, the REJURAN HEALER DNA Salmon Skin Booster Treatment.
What is it?
The main ingredients of REJURAN DNA Salmon Skin Booster : PN (Polynucleotide 2%)
Extracted from salmon sperm DNA in Korea
Optimal molecular weight of DNA fraction for skin rejuvenation
Heat-resistant properties
Safe and stable with good biocompatible
Long lasting and scaffolding effects
Restore extracellular matrix by activating self-regenerating power and improve skin condition fundamentally from deep inside
How it works?
Skin Normalization
REJURAN Skin Booster DNA Salmon treatment results in normalization of the composition leading to the thickening of the skin, that results in formation of strong defense barrier against environment and non-environmental factors, that cause premature aging of life skin.
Skin Elasticity and Hydration Improvement
REJURAN Skin Booster DNA Salmon treatment improves skin hydration by 14.69% and skin elasticity by 21.78% after the post REJURAN Skin Booster Treatment.
Skin Revitalization
REJURAN Skin Booster DNA Salmon treatment activates revitalization of the skin by promoting cell growth through inducing fibroblast production.
It has been proven that the collagen fibers are denser in REJURAN group with more fibroblast proliferation.
Advantages of REJURAN Healer Skin Booster:
Improves skin elasticity, skin thickness, skin tone
Regenerate new skin cells
Naturally reduce fine lines, wrinkles and pores
Rehydrate skin
Proven safety : High biocompatible DNA fragment with no adverse reaction
Quick effectiveness and short downtime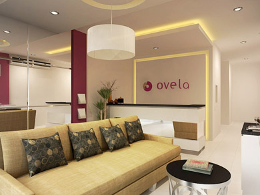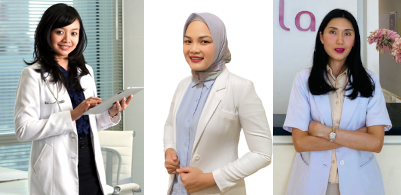 Visit Ovela Clinic today or learn more about September Promotion. Find out what people say about our clinic from social media. Click services page to learn more about our complete health care services or click here for tips and tricks. Call us today at 021-8314473 and set up an appoinment with dr. Ovin Lestari or dr. Ajeng Mega Susanti.