Microdermabrasion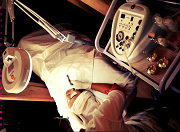 Microdermabrasion is a mechanical exfoliating approach, only 15-30 minute procedure to a rejuvenated and glowing skin. Not only removing dead skin cells, the exfoliation of topmost layers of the skin, stratum corneum, will helps the absorption of the cosmeticeuticals used, giving a more radiant look afterwards.
Microdermabrasion acts like a gentle abrasion technique that removes the dead outer layer of skin. This kind of skin treatment helps creating skin glow and a younger look of the skin through the process of exfoliation.
Microdermabrasion reignites the skin cell renewal process so your skin grows back quickly and looks healthier against pigmentation, age spots and wrinkles.
Since microdermabrasion triggers collagen production, your skin will appear smoother, tighter and more toned a few weeks after each treatment. Over time, this creates a more youthful, sculpted appearance, especially around the jawline and forehead areas.
Benefits of Microdermabrasion:
Help control and lessen acne outbreaks
As it help removes those older, outer layers of skin, with dirt that may be clogging your pores resulting medicated acne creams or lotions penetrate the skin easier
Helps decrease the appearance of stretch marks on your skin and also help get rid of hyperpigmentation of skin
This procedure is capable of being applied for all types of skin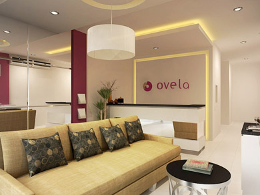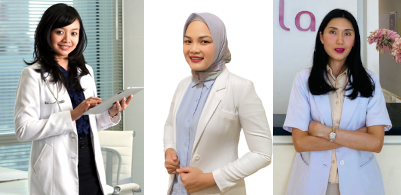 Visit Ovela Clinic today or learn more about September Promotion. Find out what people say about our clinic from social media. Click services page to learn more about our complete health care services or click here for tips and tricks. Call us today at 021-8314473 and set up an appoinment with dr. Ovin Lestari or dr. Ajeng Mega Susanti.