APTOS Thread Lift
Aptos Thread Lift is a non-surgical threads and methods for facial lifting.
If you are looking for a non-surgical way to get younger look again, then the Aptos Thread Lifting treatment could be the answer.
AWARDS LIST.
XXXX
How it works?
The procedure involves inserting absorbable threads into the soft tissues which are then pulled tight, lifting the skin. As a result, the face is redefined, volume restored & the effects of ageing are significantly reduced. The absorbable threads dissolve naturally and the skin starts to produce more collagen and elastin which gives a longer-lasting result. The threads are inserted without incision in the skin, so the procedure is totally safe.
How long does it last?
APTOS Thread Lift may last 1-2 years depending on each individual's skin conditions.
Applying APTOS threads takes around 20-45 minutes in a treatment room. Most people are able to resume work the same day after the procedure.
You may need APTOS Thread Lift Treatment, IF you have the following conditions:
midface volume loss
sagging cheeks
lines around the mouth
sagging skin under the lower jaw
above 35 years old
Advantages of APTOS thread lift:
Double action: lifting and regeneration
Minimally invasive procedure performed under the local anesthesia
Takes about 20-45 minutes (lunch-time treatment)
Immediately evident results
Minimum of downtime
New collagen growth and increased microcirculation
Long-term effect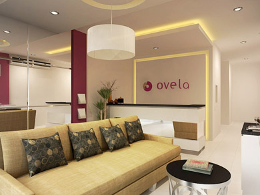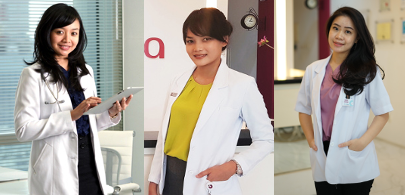 Visit Ovela Clinic today or learn more about January Promotion. Find out what people say about our clinic from social media. Click services page to learn more about our complete health care services or click here for tips and tricks. Call us today at 021-8314473 and set up an appoinment with dr. Ovin Lestari or dr. Ajeng Mega Susanti for consultation.