Ozone Therapy in Jakarta
When you hear the word ozone, you must be thinking about the layer that protects the earth from UV radiation. Ozone today not only just earth protection layer but there's also ozone gas that can be used for health therapy.
Ozone therapy is a type of alternative healing that uses ozone to add oxygen level inside the body. With several recommendation techniques, ozone can be utilize as a therapy for handling certain types severe diseases, such as multiple sclerosis, Aids, and cancer.
Ozone releases photon energy that is very useful for humans when given under proper and right dosage.
Ozone Therapy methods
Ozone therapy methods conducted by giving ozone gas inside patient's body with medical technique, method and protocol. This therapy has been developed in Europe since the 1950s. By doing this therapy, doctor needs oxygen (O2) gas to be transformed into ozone (O3) through ultra violet radiation light and high-voltage ozone gas generator. For a more detail information, please discuss this with us, ozone therapy service in Jakarta by Ovela Clinic.
Ozone Therapy benefits
increases body metabolism and body endurance
strengthens body immune system
increases blood ability to absorb and carry more oxygen in the body
speeds up the process of healing wounds
optimizes hearth and liver functions
kills all kinds of bad microorganism: fungus, bacteria, and viruses
makes skins look more healthy and radiant
removes black on the face
slows down tumor cell metabolism
Ozone is a powerful oxidizing agent that allows it to cause reactions to other body cells when administered into the body. As a result, sometimes a person experiences chest pain, dizziness, or short breathing after undergoing this therapy. Therefore ozone therapy patients are required to consume antioxidant during the treatment process. Antioxidant function is very important because it is possible doctors give excessive doses of ozone, thus creating radicals in the body that can cause interference in body cells. Antioxidant will keep the ozone therapeutic process under control.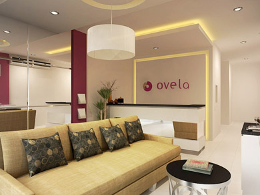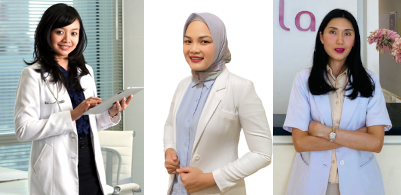 Visit Ovela Clinic today or learn more about December Promotion. Find out what people say about our clinic from social media. Click services page to learn more about our complete health care services or click here for tips and tricks. Call us today at 021-8314473 and set up an appoinment with dr. Ovin Lestari or dr. Ajeng Mega Susanti.