Recent Posts
Archives
Categories
Tags
acne
,
acne scar
,
aging
,
aging symptom
,
anti aging
,
body weight
,
botox
,
collagen
,
dermaroller
,
exfoliating
,
facelift
,
fat
,
filler
,
hair fall
,
hormone
,
hormone replacement
,
hyperbaric oxygen
,
intraceutical
,
light rejuvenation
,
microdermabrasion
,
pigmentation
,
platelet rich plasma
,
prp
,
radio frequency
,
serum
,
skin care treatment
,
skin whitening
,
slimming
,
slimming treatment
,
vitamin
,
wrinkle
Archive
Posted on September 11, 2012
Time flies by, however, you still have to look attractive and well skin-treated, especially for a memorable midyear getaway. The use of daily cosmeceuticals, such as a brightening serum, a day/night cream and a sun protection cream, obviously remains a remarkable way to keep a healthy and radiant-looking skin. Looking deeper, the efficacy of ... read more
Posted on September 10, 2012
* Results for each individual may vary depending on several other factors. The information above is only a reference. How can you get rid of acne scars on your face? Acne is one of the skin problems that most person find very annoying, where it occurs to at least 80% teenager and also grown-ups, both ... read more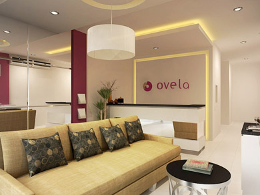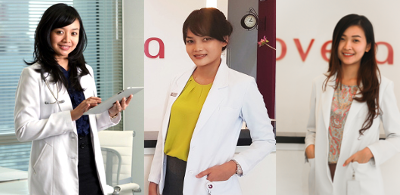 Visit Ovela Clinic today or learn more about December Promotion. Find out what people say about our clinic from social media. Click services page to learn more about our complete health care services or click here for tips and tricks. Call us today at 021-8314473 and set up an appoinment with dr. Ovin Lestari or dr. Ajeng Mega Susanti or dr. Nesa Kusuma for consultation.